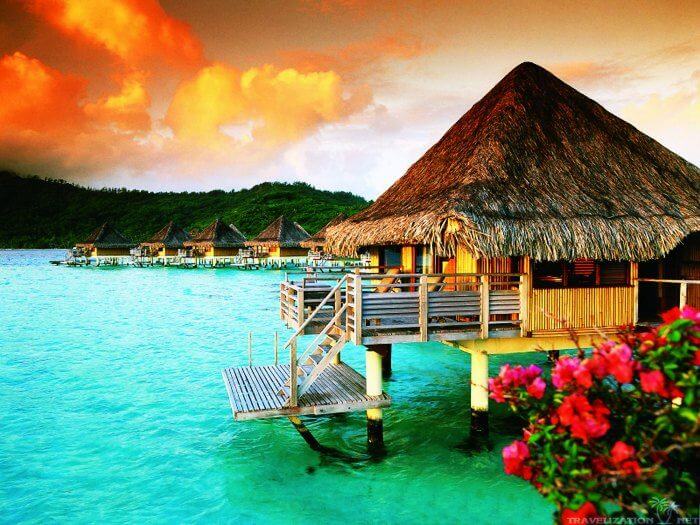 Who does not want to go on a Honeymoon? Those who are planning to get married and even those who are single are always thinking of great honeymoon destinations where they would go once they get married. If you are planning your honeymoon and even a late honeymoon, here are some of our top choices:

Maldives
The Maldives is a honeymoon paradise. Be in love with its colourful reefs, the clear blue water, romantic weather, welcoming hosts, and its beautiful white sand. May to November are the best months to visit the place and you and your partner can choose Maldive Victory, Veligandu Island Back, Banana Reef, Alimatha Island, and Alimatha Island and HP Reef as your destination.

North Island – Seychelles Islands
This island has been a popular destination not just for ordinary folks but mostly for Hollywood celebrities. You may end up seeing your favourite celebrity couple as you walk down the beach. When in North Island expect to see exotic beaches, a lot of greeneries, and coconut palms.

Mauritius
One of the most romantic places you will find in the world, which is why it is also a perfect honeymoon destination. Combined with white sand beaches, rare birds and volcanic mountains, this place is great to see. You and your new wife can take a catamaran for snorkelling or just have a candlelit dinner at the beach.

Paris – France
One of the best places to go on a honeymoon and there is no need to explain why. Once in Paris, you can spend the day sipping on a fabulous wine at a café and walking hand in hand while you tour around Eiffel Tower. The perfect time to visit the City of Light is from June to August so you still have a couple of months to prepare.