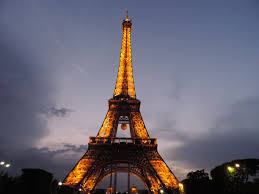 France is a very magical country from its gourmet food, beautiful countrysides, elegant couture, and rich landmarks. It is not hard why a lot of people want to visit the country.
If you are going to visit France and is not certain of what you can do in the country, we have made a list to help you on your journey:

Friendly Folks
If you are a solo traveller, do not worry if you want to ask some locals questions on the direction or if you just want to make friends with them because most locals are friendly and although the language can be a barrier a smile and a good picture of a landmark can go a long way.

Be Prepare with a few French words
The French are very proud of their language and why shouldn't they be? Imagine if tourists come to your country and they expect you to speak their language that would be too much. But unlike other Europe countries, the French people speak very little English so prepare a few phrases and download a French-English dictionary on your gadget or bring a dictionary with you.

France is a big country
When people think of France they think of only Paris. However, the country offers not just the capital city. Why not visit the French countryside and explore Cote d'Azur and the Provence where you will experience a different side of France and a true and genuine taste of French culture.

Payless for Coffee
You should not miss the coffee in France but at the same time, you can save money on coffee if you are going to order at the counter instead of staying outside at a table that needs a waiter. So head up to the counter, and choose from their many choices of Pastries and enjoy their brewed drink.